I was very much impressed by the Etsy Shop The Polka Dot Tot Spot of which my sister Kristinia eagerly shared with me! I was looking for different types of toys that I could purchase for my daughter of which I am sure she would love! I purchased a set of three chocolate lollipop red play blocks and matching ball. What's so great about these products are they are different, fun, and made of cloth… that means it's okay to toss them around in the house without worry of breaking something and they are super easy to clean too… just throw them in the washer! I am sure in the months to come my daughter will enjoy crawing around after her ball and nibbling on her blocks but for now being only 1 month old, she just enjoys staring at them in her crib.

If you are looking for something different, like me.. be sure to swing on by The Polka Dot Tot Spot as there are many fun products and patterns to chose from that you and your little one can enjoy for years to come!
So, I am not putting pressure on myself anymore to get art done… there's enough for me to do around the house and to take care of my daughter. It's been hard enough to get letters out to people, respond to e-mail and even for me to eat.
I think Melody and I will start going on walks everyday… the fresh air does me good… I have been getting so frazzled lately.  Don't get me wrong.. I love my baby to pieces and enjoy spending time with her… it's just I guess everything is so new still.. and I am having to learn that I can't juggle everything even if certain people think that I should.  It's okay for me to leave things… right now dishes from dinner are still on the table ( including my supper which i wasn't able to finish) , the trash hasn't been taken out and there's two loads of laundry for me to fold. Such is life!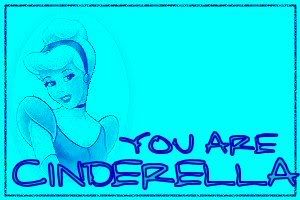 Dignified and hard working. With a gentle and soft-spoken manner you have something many people don't. Patience. Even through the moments of heartbreak you're still able to hold onto all of your hopes and dreams. Bide your time; your dream will come true.
Which Disney Princess Are You?